What to Wear to a Work Holiday Party: Unveiling Your Festive Elegance
Setting the Scene
The holiday season is fast approaching, and with it comes the excitement of festive work gatherings, secret Santas, and spirited conversations. But for many women, the biggest question on their minds is, "What should I wear to the work holiday party?" Finding that perfect balance between festive and professional can be a challenge. But fear not, because we're here to guide you through this sartorial maze. Let's embark on a journey that will help you shine and leave a lasting impression at your work holiday party.
Dressing Up for Success: The Power of First Impressions
Your work holiday party is not just a chance to celebrate the season, but also an opportunity to make a lasting impression. Remember, first impressions matter, and your choice of attire can play a significant role in how you are perceived at the workplace. You want to look elegant, confident, and, of course, stylish.
Understanding the Dress Code: Your Golden Ticket
Before you delve into your closet, take a moment to understand the dress code for your work holiday party. This is your golden ticket to selecting the right outfit. Is it a formal, semi-formal, or casual event? Does the invitation mention any specific guidelines? Knowing the expectations will help you navigate your way to the perfect ensemble. Whether it's a casual gathering or a black-tie affair, here's how to navigate the spectrum:
Casual Gathering: If the invitation suggests a casual atmosphere, embrace a stylish yet relaxed look. Consider donning a pair of well-fitted dark jeans or culottes. Pair them with a silk blouse and add a statement necklace or bold earrings for a touch of festive sparkle. Complete the look with comfortable heels or stylish flats.
Cocktail Attire: For a party with a cocktail dress code, opt for a chic knee-length dress. Think jewel tones, classic black, or deep navy to exude elegance. Complement your dress with sleek heels and a clutch. A statement bracelet or cocktail ring will add a subtle touch of glamour.
Semi-Formal Elegance: A semi-formal event calls for a dressier ensemble. Choose a full-length or midi dress with intricate details like lace or sequins. Select understated jewelry and classic pumps. A clutch bag and a tailored blazer can be your perfect companions for a dash of sophistication.
Black-Tie Extravaganza: If your work holiday party is a black-tie event, it's time to go all out. Opt for a floor-length gown in rich, opulent colors. Elevate your look with statement jewelry and dramatic makeup. A clutch and elegant heels will complete the ensemble for a show-stopping entrance.
Finding the Perfect Balance: Festive and Professional
When it comes to work holiday parties, striking the right balance between festivity and professionalism is the golden rule. Here are some tips to achieve this equilibrium:
Classic Colours: Traditional holiday colours like deep red, emerald green, and midnight blue add a touch of festivity without going overboard. However, if you do not want to go with traditional colours, you can go with pastel colours such as blush pink or mint green. You can add a touch of pastel to your outfit or go monochrome.
Festive Details: Incorporate subtle festive elements in your outfit, such as metallic accents, sequins, or a hint of shimmer. Avoid anything too flashy or gaudy.
Tailored Pieces: A well-tailored blazer or jacket can instantly elevate your outfit. It's both stylish and professional, allowing you to shed or don it as needed.
Comfort is Key: Ensure your chosen attire allows you to move and socialize comfortably. You want to enjoy the celebration without constantly adjusting your outfit.
The Power of Accessories: Elevate Your Look
Accessories are your secret weapon when it comes to styling. A statement belt can cinch your waist and add a touch of sophistication. Choose a clutch or handbag that complements your outfit, and consider adding some elegant heels to elevate your overall look.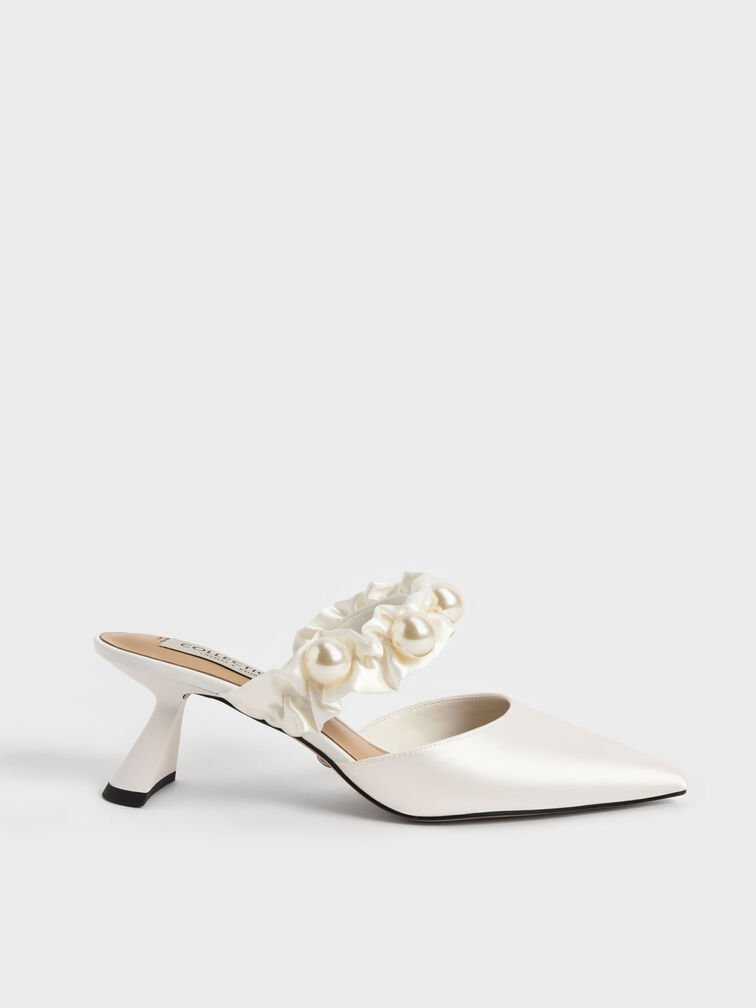 The Art of Makeup: Enhancing Your Natural Beauty
A work holiday party is the perfect occasion to experiment with your makeup. Consider a bold red lip or smoky eyes, but don't overdo it. The goal is to enhance your natural beauty, not overshadow it.
Hair That Wows: The Perfect Hairstyle
Your hairstyle can make a significant difference. Choose a hairstyle that complements your outfit and adds to your overall elegance. Whether it's a sleek updo, loose waves, or a classic bun, make sure it reflects your style.
What to Wear to a work holiday party – Different Parties
Let's dive into some real-life scenarios and explore what to wear for different types of work holiday parties.
The Elegant Gala:
Imagine an elegant gala at a luxurious venue. Opt for a full-length gown in a rich, deep color. Add a statement necklace, elegant heels, and a chic updo for a look that exudes sophistication.
The Festive Cocktail Party:
For a more relaxed cocktail party, go for a knee-length A-line dress with a touch of sparkle. Pair it with stylish ankle boots or classic pumps.
Casual Office Gathering:
If your office is hosting a more casual gathering, consider a tailored jumpsuit. Accessorize with a belt, and add some comfortable yet stylish flats.
Solving Your Wardrobe Dilemma: Choose Confidence
At the heart of it all, the key to what to wear to a work holiday party is confidence. Wear what makes you feel beautiful, elegant, and confident. When you feel good, you'll look good – it's that simple. Remember, you're celebrating the season with your colleagues, so let your style reflect the joy of the occasion.
Make a Statement and Shine
Your work holiday party is more than just an event; it's an opportunity to shine and show your colleagues your stylish, confident side. The right outfit can help you make a memorable impression, so choose wisely.
Elevate your holiday style
As you prepare for your work holiday party, explore our collection of elegant attire, accessories, and products to ensure you look and feel your best. Elevate your style, embrace the festivities, and make a lasting impression on this special occasion. Unveil your elegance and confidently step into the spotlight at your work holiday party.