How to Style a Black Dress for a Wedding: Elegance and Grace in Every Step
The Allure of a Black Dress for Weddings
When it comes to wedding attire, the classic choice has always been an array of soft pastels, vibrant hues, or subtle shades of white. But if you're looking to make a statement that's both elegant and unforgettable, consider the timeless charm of a black dress. This guide is your key to mastering the art of styling a black dress for a wedding. We'll share expert style tips and advice on achieving class and elegance at any wedding. Let's address the common challenges women face and help you navigate the path to choosing the perfect black dress for your next wedding event.
Choosing the Perfect Black Dress for the Occasion
The key to successfully styling a black dress for a wedding starts with selecting the right dress. Consider the following tips:
Selecting the Right Silhouette: Begin by evaluating the formality of the wedding. A full-length black gown with elegant draping might be perfect for a black-tie event, while a shorter cocktail dress is ideal for semi-formal affairs. Understanding the wedding theme is essential in choosing a silhouette that complements the occasion.
Decoding Necklines: The neckline of your dress plays a significant role in setting the tone for your overall look. A classic V-neck or sweetheart neckline adds a touch of femininity, while a high neck or off-shoulder design exudes elegance and class.
Hemlines for Grace: Finding the perfect hemline is essential. For formal weddings, floor-length gowns are a timeless choice, while knee-length or midi dresses work well for semi-formal settings. The key is to strike a balance between formality and comfort.
How to Style a Black Dress with Accessories
Accessories are the magic wand that adds a touch of personality and style to your outfit. Consider these factors:
The Magic of Jewelry: Keep your jewelry understated, especially if your dress is intricate. Delicate pearl or diamond earrings and a simple necklace can elevate your look without overwhelming it.
Choosing the Ideal Footwear: Your choice of shoes can make or break your outfit. Depending on your comfort level and the venue, choose shoes that are stylish and comfortable. Neutral or metallic tones are versatile and can match any black dress.
Clutches and Handbags: Your handbag should complement your look. Opt for a clutch or small handbag in a color that complements your shoes & accessories.Depending on your style, you can either keep it simple and sophisticated or add some drama and glamour.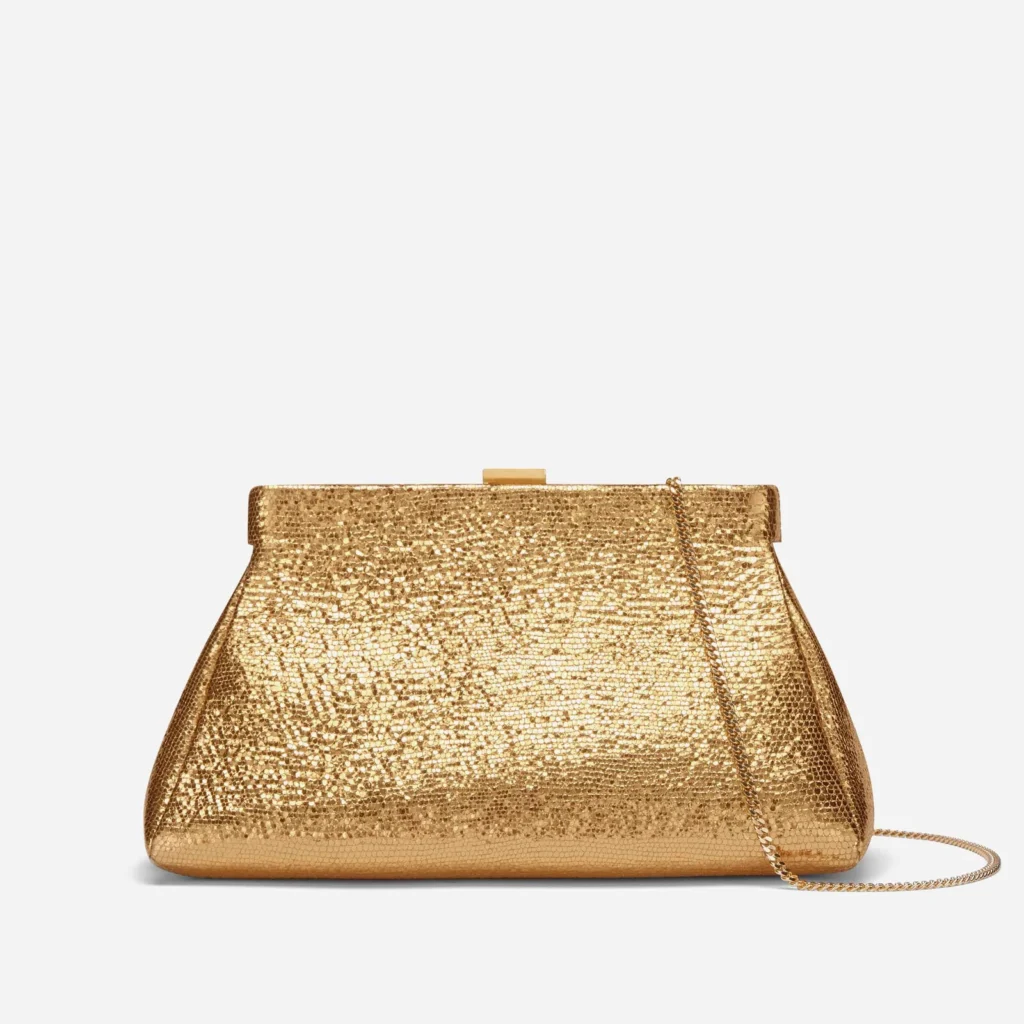 Hair and Makeup: The Final Touches of Elegance
To complete your wedding look, pay attention to your hair and makeup. Here are some suggestions:
Hairstyling Tips: The right hairstyle can enhance your overall elegance. Classic updos, loose waves, or a simple bun can all be excellent choices. Consult with a hairstylist for a style that complements your dress and face shape.
Makeup Magic: Your makeup should enhance your natural beauty. Focus on flawless skin, well-defined eyes, and a bold or subtle lip, depending on your personal style. Consider having your makeup done professionally for a polished finish.
Creating the Perfect Ensemble
To ensure you're comfortable and well-prepared for the wedding, consider the following:
The Art of Layering: If the wedding is outdoors or during cooler months, consider adding a stylish wrap, bolero, or shawl to your ensemble. These pieces can keep you warm and add a touch of sophistication to your look.
Outerwear Options: In case of unpredictable weather, choose a stylish jacket or coat that complements your dress. Opt for a coat with elegant lines and a neutral color to ensure it doesn't clash with your outfit.
Practical scenarios on how to style your black dress for a wedding
To provide practical guidance, let's explore three common wedding scenarios and how to style your black dress for each:
Classic Black-Tie Wedding: Refined Elegance
Imagine attending a grand black-tie wedding at a luxurious ballroom. Opt for a sophisticated floor-length black gown, featuring intricate lace or embellishments. Pair it with a statement necklace and elegant chandelier earrings. Choose classic stiletto heels, and style your hair in an updo or elegant bun. A bold red lip can add a touch of drama, completing your look that's sure to turn heads.
Garden Wedding: Effortless Charm
Garden weddings are often a blend of formality and charm. Choose a flowy midi black dress, floral accessories, and natural makeup. This look is both elegant and effortless, perfect for outdoor celebrations.
Destination Beach Wedding: Effortless Beach Glam
Envision a tropical beach wedding by the sea. Select a flowy black maxi dress with a halter neckline. Adorn yourself with seashell or pearl accessories and barefoot sandals. Opt for beachy waves or a loose braid, and keep your makeup light and fresh with a sun-kissed glow. This look captures the essence of effortless beachside beauty and elegance.
City Rooftop Wedding: Modern Urban Chic
Picture yourself at a modern rooftop wedding in the heart of the city. Choose a sleek black cocktail dress with contemporary lines. Accessorize with statement geometric jewelry and contemporary heels. Style your hair in a sleek bun or a modern ponytail. Embrace a smoky eye and bold eyeliner for a fashion-forward, urban chic look that's perfect for city weddings.
Your Elegance, Their Celebration
Styling a black dress for a wedding is a unique and exciting opportunity to showcase your elegance and personal style. By carefully selecting the right dress, accessories, and makeup, you can create a look that turns heads and leaves a lasting impression on everyone at the event.
Ready to Shine? Explore Our Collection for Unforgettable Elegance
When it comes to choosing the perfect black dress for a wedding, it's not just about the dress itself, but how you feel when you wear it. Explore our curated collection of black dresses, jewelry, accessories, and beauty products, and embark on your journey to elegance and confidence. Make a statement at your next wedding event and let your elegance shine through, leaving a lasting impression on those around you.